Music in your slide shows
Slide shows are one of the main ways of sharing for Joomeo users. You can now easily add sound to make them even more appealing.
Adding new music and sound is as easy as pie. In just a few seconds, turn your album into an awesome slide show that's easy to share with your friends and family or via social media.
See which of your contacts have imported files into your albums
Thanks to the "NEW" labels on folders, albums and previews, you can identify at a glance which images have been added to your space since your last visit.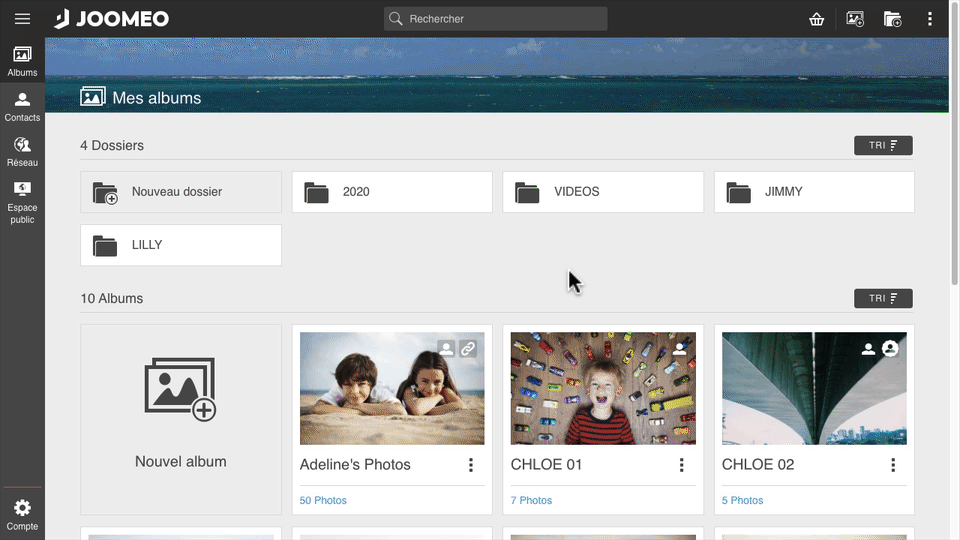 Joomeo now allows you to find out exactly who's added this or that photo to your albums. Move your mouse over the image preview. You'll see the name of the contact who imported it in the information bubble.
Conclusion
Your Joomeo space is ever evolving! Subscribe to our newslettr and follow us on social media. This way, you'll be informed of new developments as soon as they happen 😉