Underpinning all (or almost all) the changes and improvements made to Joomeo are the discussions we have and ideas we exchange with our users.
Without a shadow of a doubt, sharing related functions are a priority for you. The features that help you more easily manage your images in your Joomeo space come a very close second.
This is why we've decided to improve the system for alerting your contacts and added some new search result related functions.
Alert your contacts with just a click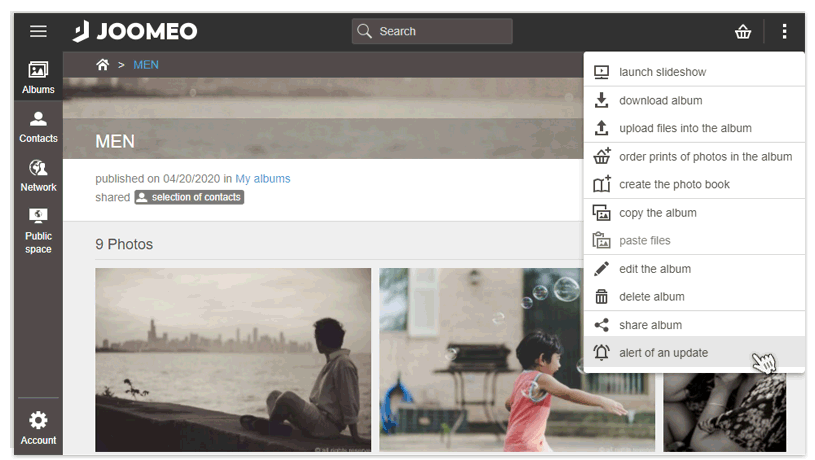 Open the menu at the top right in your album and click "alert of an update".
All contacts with access to the album will receive a message from you informing them about the update. You can of course edit and personalize the message before sending it!
Additional features in the search results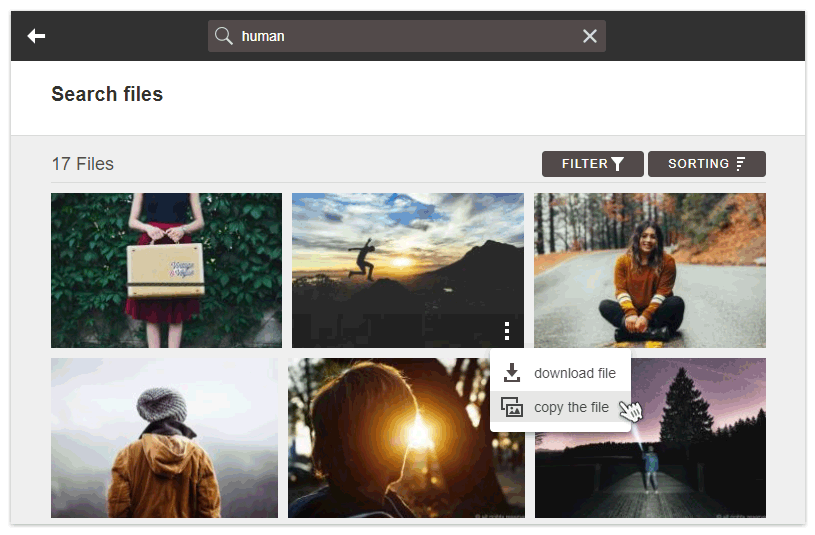 It is now possible to copy or download files/albums directly from the search results page.
Simply click on the menu on the image or album itself and select the option you require. It's as easy as pie!
To take advantage of these new features right now, head over to your Joomeo space!