In your Joomeo space, as in other places, some functions are used a lot more than others. We therefore thought it important to make them easier for you to access. This is why two new navigation features we hope you'll find very useful have now appeared in your Joomeo space.
Navigation shortcuts
Certain parts of your Joomeo space were previously only accessible via the three-bar menu at the top left.
Now, however, thanks to our new side navigation bar, the top level of your Joomeo space is always just a click away, no matter where you are. The same also applies to your contacts list, your networks, your public space (if it's activated) and your main account page, from which you manage your preferences and subscriptions etc.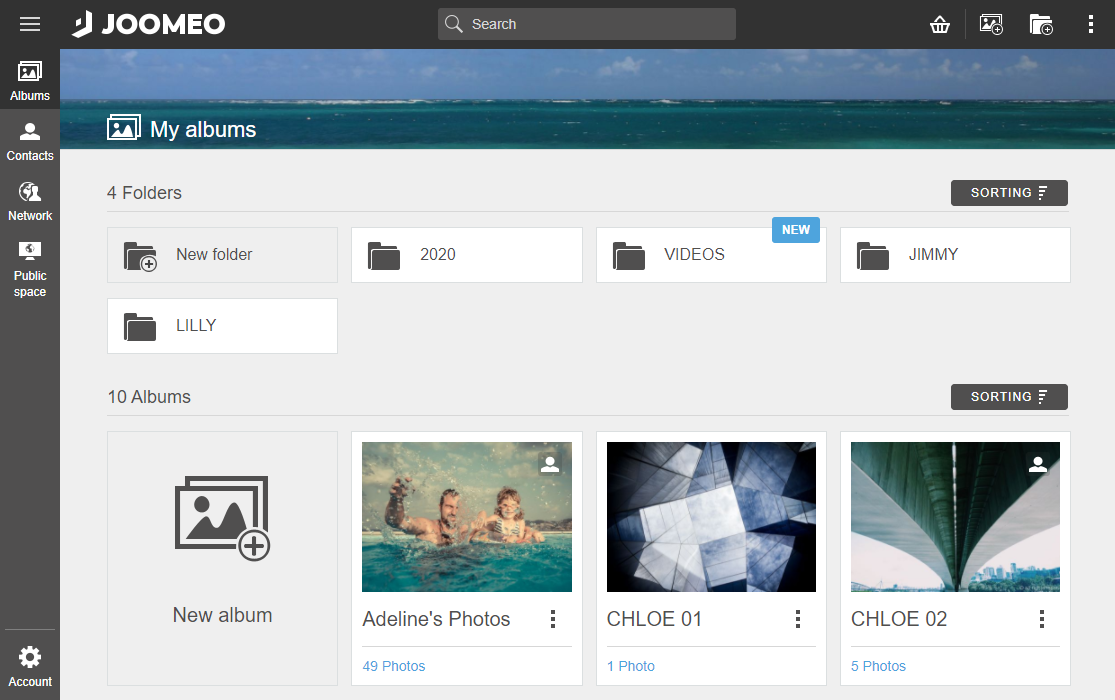 The action menu on albums
In order to carry out an operation on an album, you previously had to first open it. Thanks to the new action menu available directly from the cover of each album, however, you can now download albums and rename them, etc., without having to open them. This is obviously quicker and saves you time!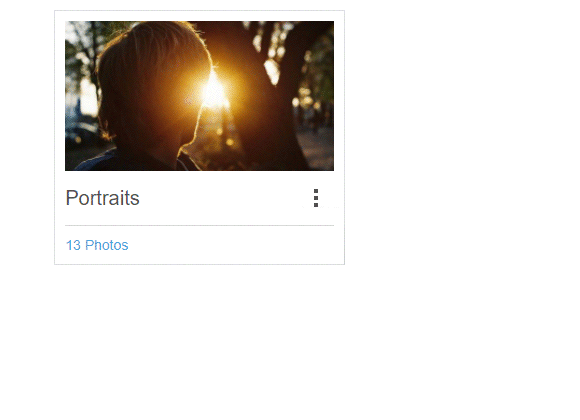 Conclusion
These new features give you faster access to your favorite functions. They supplement the navigation features already available but without replacing them.
The three-bar menu at the top left of your Joomeo space is therefore still there. On it you'll find all the functions also available as shortcuts plus the following:
access to the old version of the Joomeo interface (Flash),
a button that allows you to change the display language for your account,
a logout button,
information about the storage space taken up by your files.
Similarly, the action menu is still available at the top right of the window in your Joomeo space when you open your albums. This menu contains all the functions described above plus the following:
slideshow launch
print ordering
photo book creation
album sharing
So why not give these new features a go yourself right now! We're sure you'll like them! 😉