Your cover photos for your Joomeo space and/or your albums are important. They should be both attractive and representative of the content you're sharing. In fact, we often have to try several times before finding the right image. This is why we've made it easier for you! You can do everything in three clicks. Whether choosing a photo for your space or for an album, the process is the same.
1. Choose the right photo
First, go to the Joomeo album of your choice and choose the image that best represents your space or album.
2. Click on the selected photo or video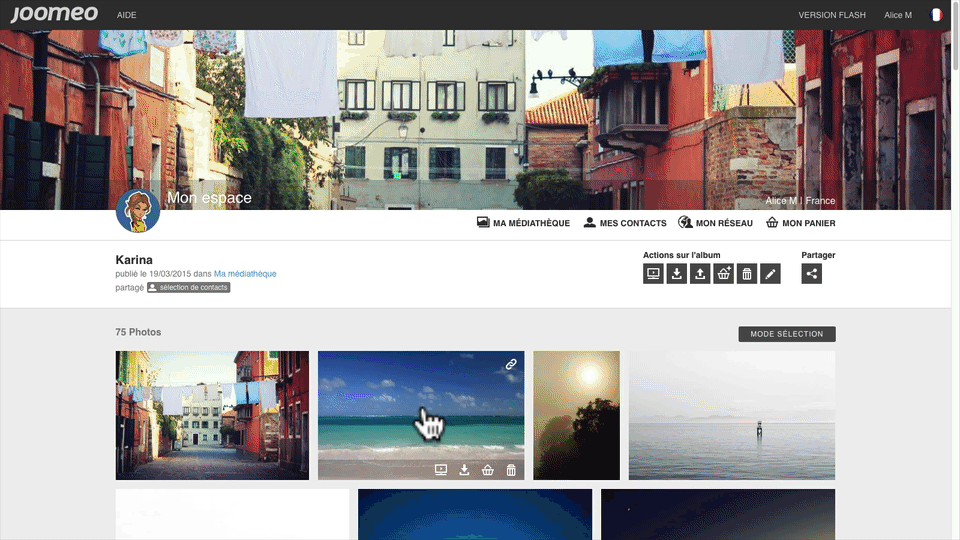 By clicking on it, you'll be opening the file in your Joomeo space. This gives you access to a variety of information and actions.
3. Check the type of cover you want.
Once your image is opened in Joomeo, you can choose what it's going to represent: the album it's in or your space.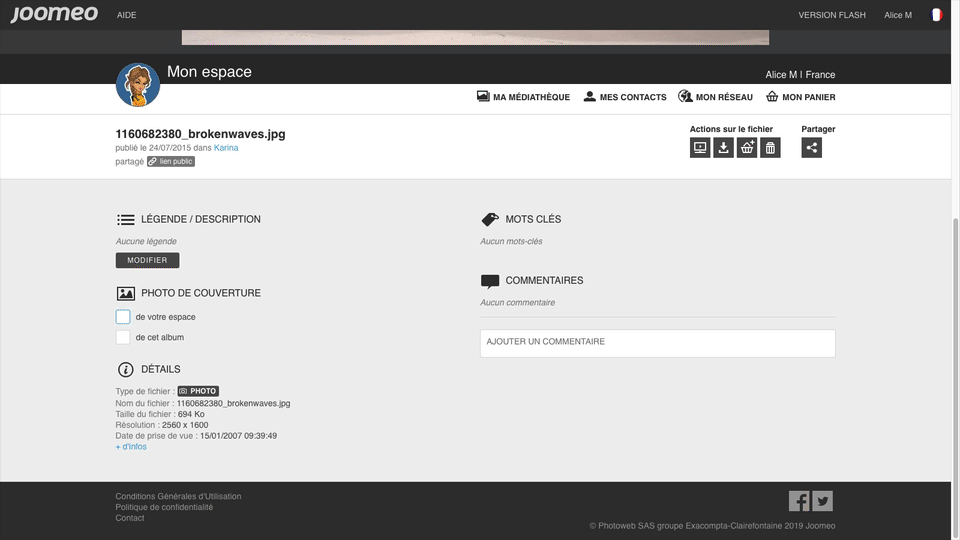 If you want, the same photo/video can serve as the cover photo for your album AND for your space. It's up to you!
It's not working?
You've carefully followed our directions step by step, but the chosen photo isn't posting as the cover photo for your Joomeo space, or the cover photo for your album remains the one chosen by default. What should I do?
Don't panic! Joomeo has properly recorded your action and has sent the correct information to your browser. The problem is that your browser is a bit lazy: it prefers to display the images it already has in its memory because it's faster!
Fixing it is easy. Just clear your browser's cache. Each browser has its own procedure for doing this, so we can't tell you here. However, a bit of research on the internet should allow you to quickly find how to do it.
Helpful Hint: If you use the Joomeo Flash interface to manage your space, we explain how to modify your space's cover photo in this article – Customize your Joomeo space a little more or on our YouTube page.