We won't deny it, when Adobe publishers announced the end of support for its famous plugin, Joomeo developers winced a bit. Yes…despite the growing number of Flash detractors in recent years, along with the regular discovery of new security loopholes in the player, our developers still had a certain affection for this software.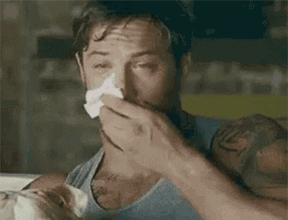 We have to say that for a very long time, Adobe Flash offered graphics and ergonomics that were quite remarkable…and quite superior to HTML.
But okay, things change! What was considered state-of-the-art technology some time ago is now seen as archaic… And with good reason, we must admit.
At any rate, we're not looking back here at Joomeo!
Flash is dead, long live HTML5!
With the discontinuation of Flash, our old interface has disappeared for good and is no longer accessible.
But no matter! For a long time now, Joomeo has been offering an alternative with its HTML5 interface.
More modern and more straightforward, it enhances your images and offers much better accessibility, regardless of the device on which you connect.
Thanks to these changes, you no longer need to install anything on your computer to take full advantage of your Joomeo space. This also allows it to make all its features available on mobile and tablet devices.
Obviously, if you were still using the old Joomeo, you may feel a bit lost at first. It's true that we've redesigned many things. As a result, the features don't look exactly the same and your reference points have probably shifted a bit…
But don't worry, your Joomeo space has been reimagined to offer you simple and intuitive navigation. And we're also always here to guide you! Our support center is at your disposal with advisers who will take great care of you, and we've put together this practical help page, available on our website to support you in your first steps.
Your contacts have been benefiting from the advantages of this new interface for quite some time now, and they undoubtedly welcome it! On cell phones especially, they no longer need to install an app to enjoy what you share. With one click, your albums are displayed on their screen via their device's browser, giving them a fluid and natural navigation.
Conclusion?
Yes, the disappearance of Flash shook us up a bit. But no way will we regret it! The options offered by HTML5 and the possibilities they present are far too exciting for us to look back!!
Joomeo continues to evolve. This step, which is historic for us, represents a great opportunity to move forward. We'll continue making Joomeo an outstanding photo storage and sharing platform.