Joomeo is a platform for all photographers, but some of our users have specific needs. Our Photographers' Packages were created to help those of you who wish to grow your sales or take advantage of a new marketing method to more easily sell your photos and videos.
Two packages for your specific needs
The ACCESS Package, with its 50 GB storage and extremely competitive price of €5.40 (tax not included) per month is for photographers wishing to store just a few images to launch their business.
With the INFINITY subscription, you can open the doors to infinity with unlimited storage space. It's the ideal subscription for taking full advantage of all of Joomeo's features. Your space becomes the storage vault for all your images as well as the central hub for your sales activity. As such, you're centralizing two complicated functions within one simple tool so you can stay focused on your core business.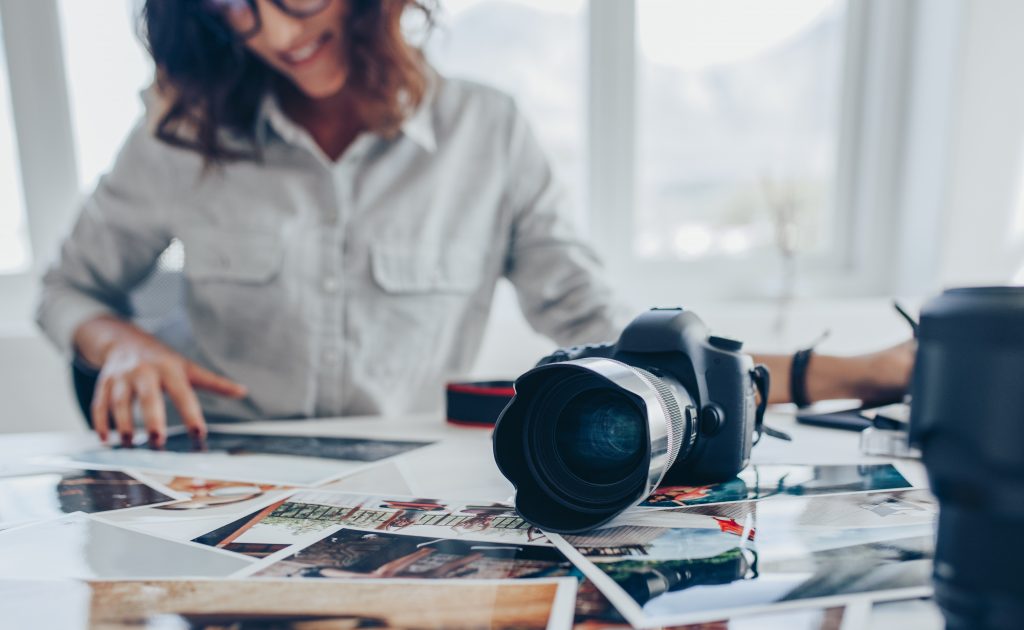 Easy activation and configuration of your Joomeo shop
The main function of a Joomeo shop is to transform your Joomeo account into a sales space with just one click. As such, activation of your shop takes place in real time by simply checking a box on your account!

Setting up your catalogue is just as easy. You decide in just a few clicks which products you'd like to offer your customers and the margins you're looking to make on each product sold (in terms of % or €).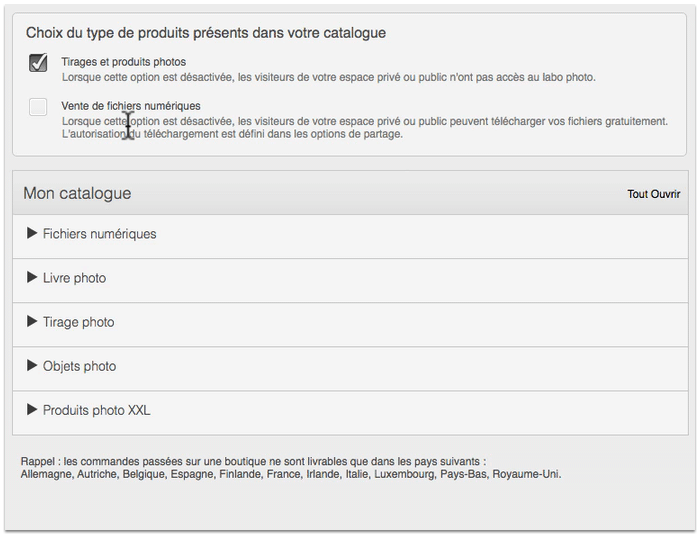 Digital files for download or photo prints, why choose?
Photographers' Packages allow you to sell your images under either format: image downloads or prints. As such, you can easily respond to all your customers' needs and increase your sales.
For downloading files, we provide you with two types of licenses in order to better protect your images and your rights. It's up to you to set your prices based on use.
The standard license allows the use of the downloaded file in a personal context and outside of any commercial or advertising publication. Alternatively, the extended license authorizes the use of the file in a professional context, particularly for commercial or advertising publications, and in any communication format.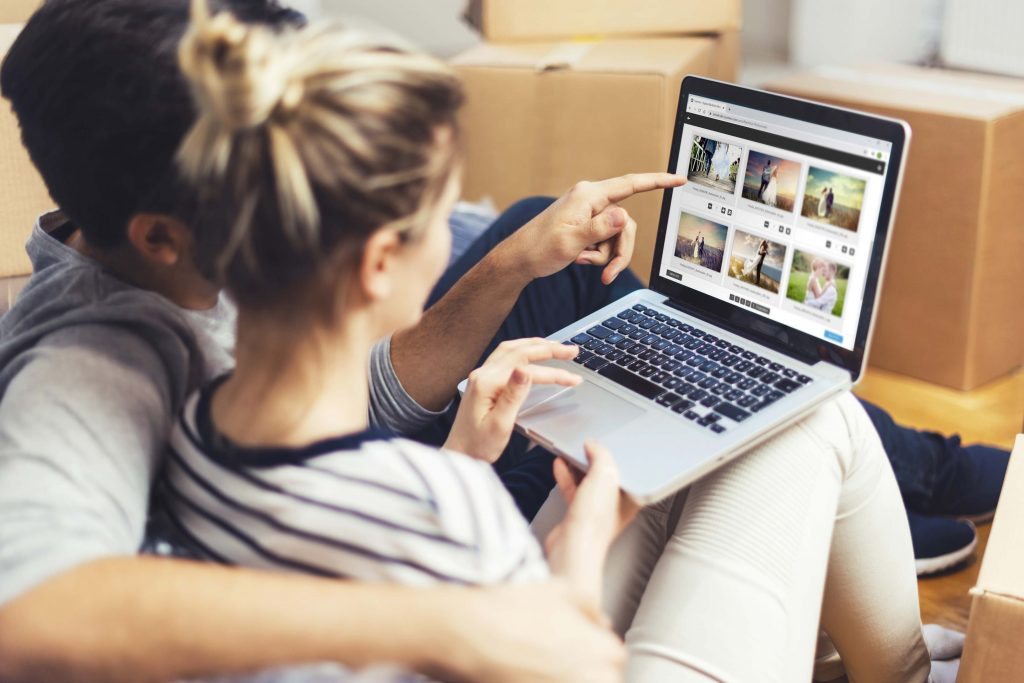 Your printed product catalogue is based on the extensive list of products offered by our photo lab, which you're familiar with.
We pay particular attention to the quality of all the products we produce. Your success is our success. This is why you can relax with Joomeo shops: you know that, just like you, your customers enjoy a premium service.
Activate your Joomeo shop
As a photographer, you have much better things to do than wasting your time managing a complex online sales system.
With Joomeo's Photographers' Packages, you'll have access to a simple platform that offers high performance and quality services to your customers and takes care of the entire sales process for you, from placing orders to delivery. As such, you can spend your time doing much more productive tasks such as taking pictures, prospecting or taking time with your customers… we take care of the rest!
Any questions? Over here…