Through its Fine Art products from the Photographes et Prestige range, Joomeo expands its photo lab catalogue with high-end prints featuring remarkable finishes.
Fine Art photo prints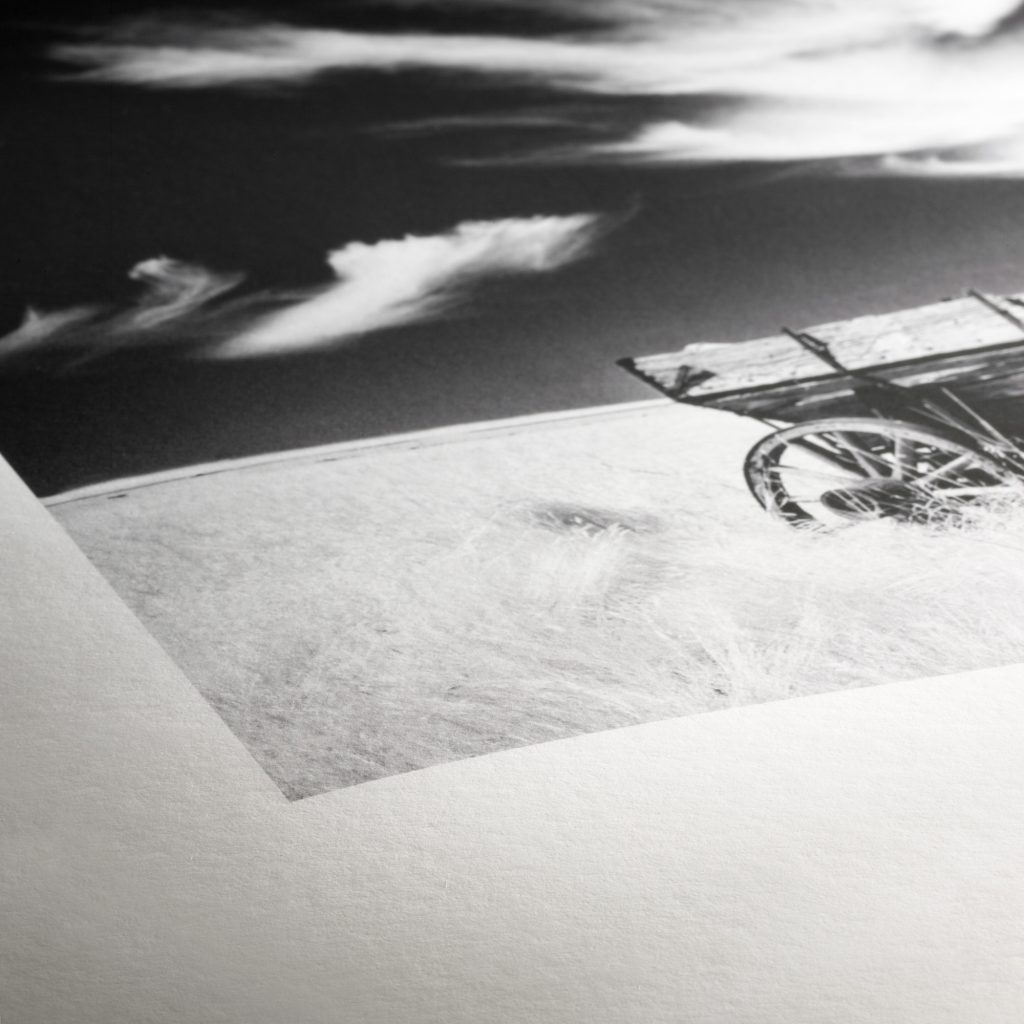 Printed on 305 g/m2 white paper made from natural fibres, Joomeo's Fine Art prints are available in three sizes (13×18 cm, 20×20 cm and 20×30 cm) and are distinguished by their precise rendering of soft tones and vibrant colours.
A product for demanding photographers who are looking to give their paper photographs a strong personality through a simple and elegant type of media.
Digital Fine Art Posters
More than ten different formats, including square, classic and panoramic, from 20×20 cm to 20×100 cm and 50×75 cm for showcasing your photos.
Praised for the beauty of their rendering, the fineness of their grain and the luminosity of their colours, Joomeo's Digital Fine Art Posters are made to be exhibited in galleries or to decorate your walls.
Conforming to ISO 9706 (museum archival quality), the Hahnemühle Rag® Ultra Smooth Photo Paper on which our posters are printed is a leader in the world of high-end printing.

Prestige Paintings
The high-definition printing of Prestige Photo Boards is applied on a perfectly transparent and glossy Plexiglas plate laminated on a dibond aluminium support with more than 3 millimetres of thickness.
The board's finish is impeccable and underscores the quality of a print that highlights the details, and especially the shadows, of your photos.