Just a simple drag and drop to share everything!
To share the entire contents of a folder in a single step, simply choose a contact in your contacts book ("TOOLS" menu) and drag it to your folder, plain and simple!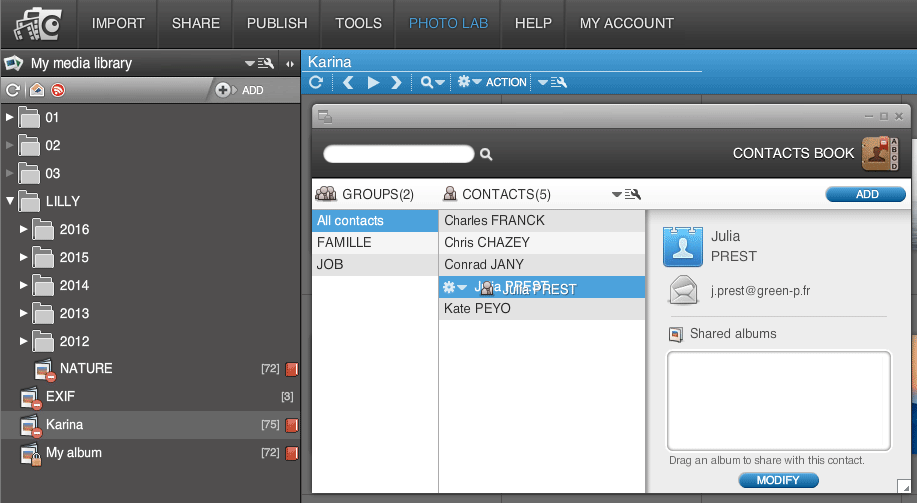 It also works with A GROUP OF CONTACTS! Select the group of contacts you want, and drag it straight to a folder. All of the folder's albums will be shared to each member of the group.
Easy and convenient!
Important: when using this method, the sharing preferences you have chosen for each contact are used. If no particular preference was determined for some of your contacts, the default preferences defined on the "MY ACCOUNT" page will be applied.